How to stop premature ejaculation
Early ejaculation is going a common problem in the males now a days.lots of factors and reasons are responsible for that either it may be mental,physical, physiological or biological.Most of the guys are getting the problem and every one want to stop premature ejaculation and want to treat it to avoid the bad effects on their marriage or sexual life.
In many cases premature ejaculation gets better on its own over time. Treatment may not needed.Practising some relaxation techniques or using distraction methods may help you delay ejaculation.It is important for some people to give up their bad habits like use of alcohol,tobacco, or illegal drugs may improve how they will able to control ejaculation.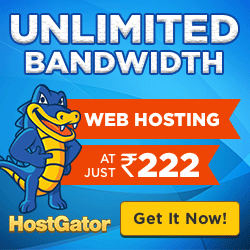 Methods helps in delaying ejaculation.
There are a wide range of home made remedies to stop premature ejaculation or delay early ejaculation like frequent sex, having sex with the women on top or masturbating for couple of hours before sex.
Thicker condoms:- It is a good practice to use condoms while sex.Use of thicker condoms are more important as the thicker wall of the condom may decrease the sensitivity and erection of penis.

Think about something else:-If you start sex just after watching poem or foreplay for long time without ejaculation is a bad practice.Try to think something different to distract your mind like some boring or annoying one.
Take deep breath:-While doing sex most people gets more sensitive and loss their sense of humour soon.Keep a limited speed in your force and take long breath in between when you feel you are going to reach your level.
Talk to your doctor:- If you wish to stop premature ejaculation or PE, just visit a medical expert or doctor.This problem is treatable.
Long term methods to stop premature ejaculation.
1.start and stop method:-Start and stop is an effective method to stop premature ejaculation quickly.In this process you have to masturbate and when you feel that your reached on the level of ejaculation just stop it.And again start masturbation and then stop it.Do it as much as you can than ejaculation sperm. Do it slowly in the beginning for about 10-15 minutes and slowly increase in time.
2.Kegel exercise:– kegel exercise that is not limited to the females only.Both male and female can take advantage of this exercise.But this method is more useful for males.This method works on pelvic region in males and make them strong.In females it works on pubococcygeus muscles and make them stronger. If you don't know how to make it strong and don't have idea about this muscle.When you go to toilet, just start doing and then stop it in half and then try to find the muscles responsible for that again start and then stop it and then press the muscles for some time. This method of kegal exercise helps you to stop premature ejaculation in a very short period of time.
Squeeze method to stop premature ejaculation:
In this method you have to press the lower part your penis for some time at the time of ejaculation.The squeeze technique is used by squeezing the penis in the area between the shaft and the glans for about 30-40 seconds,just before you are about to ejaculate. This stops the ejaculation,but may effects your erection,at least until you are stimulated again.You should have to repeat this process 4-5 times until you decide not to delay orgasm any more.
To become an effective,this method has to used for several months and it requires great patience from you and your partner.
The idea behind squeeze technique is that,after some time, you are able to recognize the point of no return and may able to delay ejaculation in future.
This technique is frustrating too as it as it disrupt sexual activity.
Change your sex positions:-It is also a reason of PE that lack of proper knowledge about sex positions.It is mandatory to change your sex positions in between sex period and when you think that your are about to ejaculate. One also more important thing that always try to sex with your partner,she will on top.This May help in stopping early ejaculation and you would able to enjoy sex for long period.
Conclusion
Every person suffering from PE wants to stop premature ejaculation.And this post is written with an small try that can help in delaying PE.Thus is not a regular problem and can be treatable if some precautions and habits can taken or changed.
Thank you for reading
Author Profile
Hello Everyone,
My name is vivek guru,author of Health and beauty tips.I love to write on health and beauty tips to solve problems of many people.I try to write most reliable, simple and cheap natural methods for the treatment of any problems related to your health and beauty.